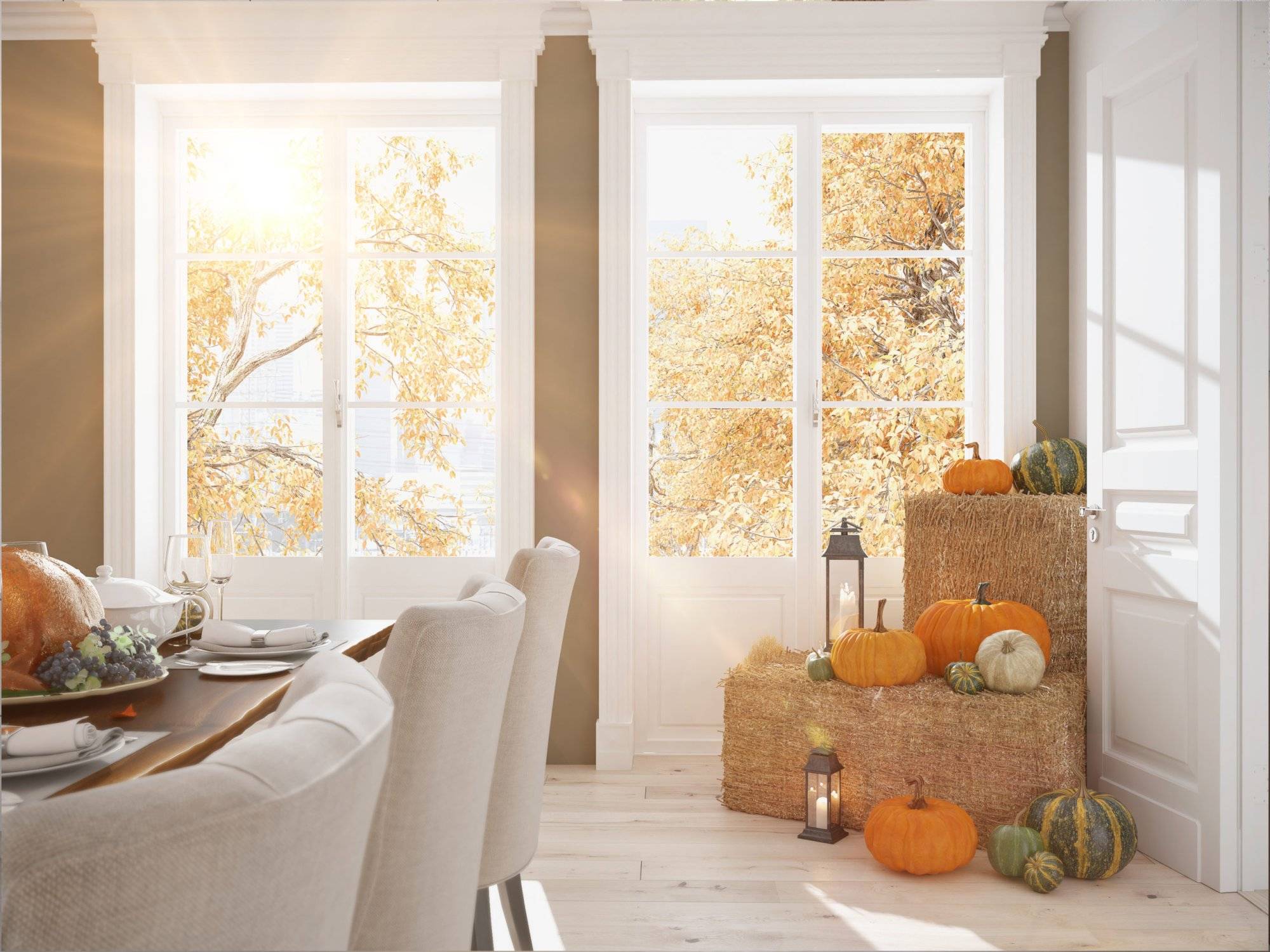 As we steadily head into the Autumn season, you may find it's time to take down the bright summer décor that you once displayed throughout your home and bring in some elements of fall instead. Noted as one of the best times of year for avid decorators to display their creativity and explore new trends, fall is a great time to bring the crisp and cozy elements of the season into your home. From adding fall scents like pumpkin spice and apple cider, to creating wonderful floral arrangements and natural focal points, there are hundreds of ways to celebrate and enjoy everyone's favorite harvest months. Let's explore some perfect fall home decor ideas in this blog:
The weather is getting cooler and soon the trees will begin their transition from a wonderful, lively green to warm and vibrant hues of orange, red, and yellow. Everywhere you look will become a vast pallet of warm colors, and what better way to include fall in your home than to include the beautiful shades of Autumn into your décor? A favorite of many home décor enthusiasts, HGTV has provided ideas that will help you do just that; you can find a collection of wonderful fall trends here that will help you get started. While they've provided many fantastic ideas by a wide range of designers, here are a few of our favorites:
Making an Autumn Wreath: Wreaths have long been a favorite Fall décor go-to, and this year is no exception as they remain an ever popular trend in seasonal home style. Look for elements like pine cones, Indian corn, or leaves to dress up the front door of your home or simply to create an interesting addition to any interior wall arrangement. You can purchase one from your favorite store, or get creative and start a simple, fun DIY project.
Incorporating Leaves: One of the simplest and most charming long time trends of fall includes bringing the look and feel of fall inside using nothing more than gorgeous fall foliage. Sprinkling a colorful mix of Autumn leaves on various areas in your home-shelves, tables, etc.-is easy and makes the entire room feel like a walk through a fall wonderland. You can choose to stay natural and grab leaves from your own backyard or purchase faux leaves and reuse them year after year. Leaves are also a great addition to bouquets and centerpieces.
Pumpkins: The reining grand supreme of fall décor for years, pumpkins provide a beautiful range of possibilities for all of your Autumn decorating needs. Whether you paint them, carve them, stack them or hollow them out and use them as planters for your favorite fall flowers, these orange décor classics are the versatile trademark of all things fall. Place a few on your front porch for instant seasonal appeal, or bring them inside and try decoupage for a more modernized, trendy look.
There are many more ways to create a perfect fall theme for your home, but the important thing is that you and your family have fun making the look all your own. From the hundreds of ways to combine natural elements with new trends, it's no wonder Autumn is everyone's favorite time to decorate. However you decide to bring the harvest into your house this season, make it unique, make it trendy, make it yours!
Visit Preston Valley Dallas:
SW Corner of Preston Road and E I-635
Dallas, TX
Photo Source: [608633744] Thinkstock