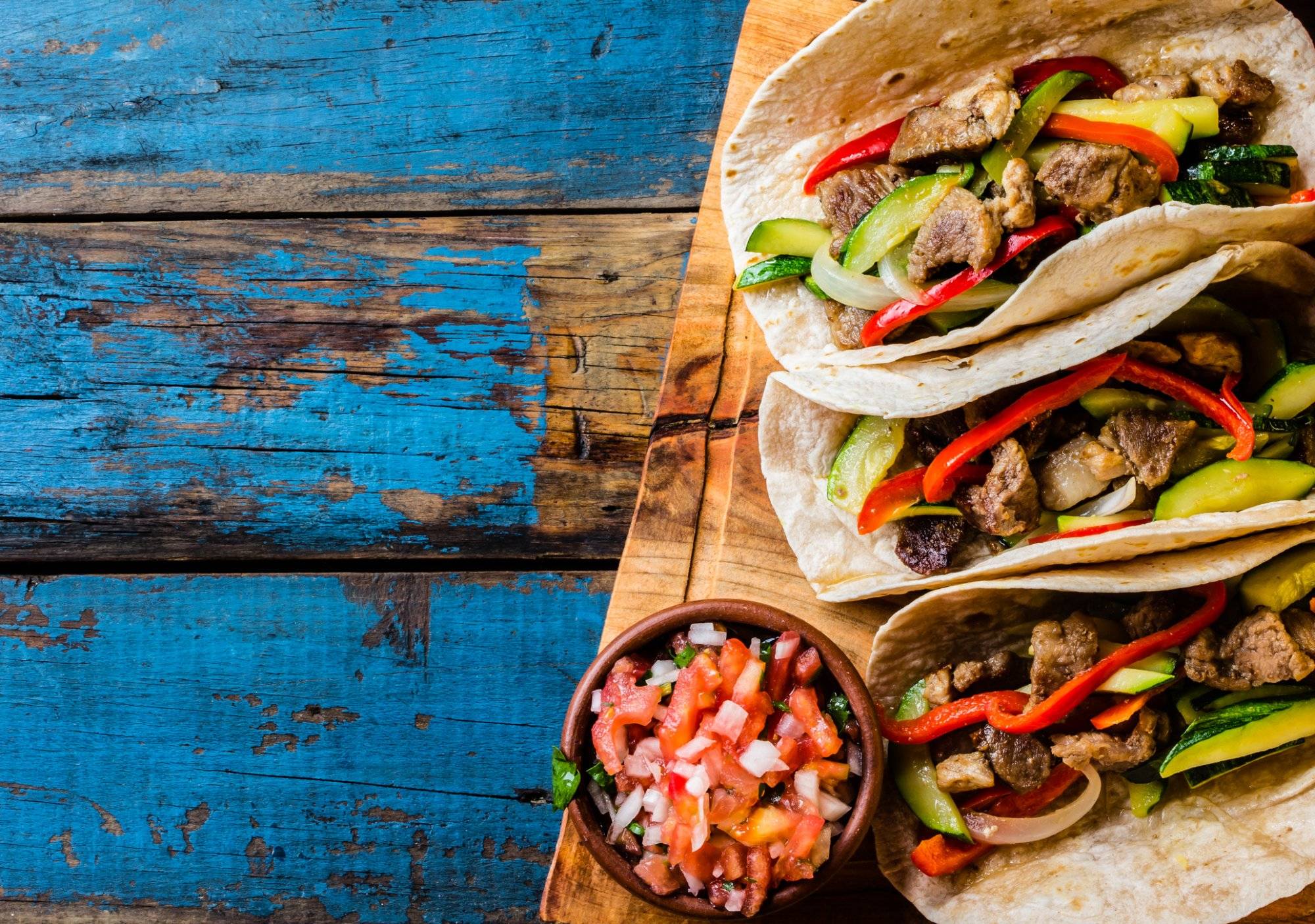 What is Texas without Tex-Mex? This popular fare will soon be found in abundance within the doors of the newest member of our shopping community, Sazon Tex-Mex & More.
Dedicated to Excellence
Sazon Tex-Mex is passionate about using only the most natural ingredients and preparing them fresh, by hand, every day. Quality skirt steak, chicken, pork and certified ground Angus beef are marinated for 24 hours in readiness for your special meal.
Something Extraordinary for Everyone
Whether craving enchiladas or soft tacos, soup or salad, a juicy burger or a little something sweet to finish off your meal, Sazon has you covered!
The Torta Cubana sandwich is a pulled pork lovers dream, finished with smoked ham and monterey jack cheese on a crisp, Cuban bun and served with fries or even a side of fried yucca. The same slow-cooked pork nested into soft flour tortillas is adorned with grilled cheese and savory tomatillo and hot sauces, then sprinkled with cilantro and pickled onions and served with black beans and rice.
Sazon's must-try Tex-Mex Burger is a winner! A full half-pound of seasoned ground brisket is embellished with sautéed poblano peppers and onions, bacon, cheddar cheese and condiments and sandwiched inside a toasted brioche bun.
Sizzling Fajitas
At Sazon, the Signature Fajitas showcased on their sizzling platters are the stars of the show. Tender, medium grilled, marinated skirt steak or chicken are served over a generous portion of grilled onions and peppers, then paired with lettuce, pico de gallo, guacamole, refried beans and rice, and warm flour tortillas. Can't decide? You don't have to! Request a mixed plate of both chicken and steak.
Hand Crafted Margaritas and More
Sazon is known for their unique margaritas! The sweet and tangy House Margarita is a crowd favorite, but prepare your taste buds for singular, Latin-inspired flavors such as Mango, Guava, Tamarind and Passion Fruit. An extensive selection of imported and domestic bottled beers and non-alcoholic drinks are also available.
Happy Hour Means Great Deals
Sazon boasts a popular Happy Hour from 3 – 7 pm, Sunday through Friday. The $3 House Margarita special can't be beat!
Come and visit Sazon Tex-Mex & More at Preston Valley Dallas . You'll be glad you did!
Photo Source: [622293986] Thinkstock